Couture Collective Website
Web Development, Responsive Design
Couture Collective is a members-only couture sharing service.
The business provides members with heavily discounted haute couture by adopting a time-sharing system.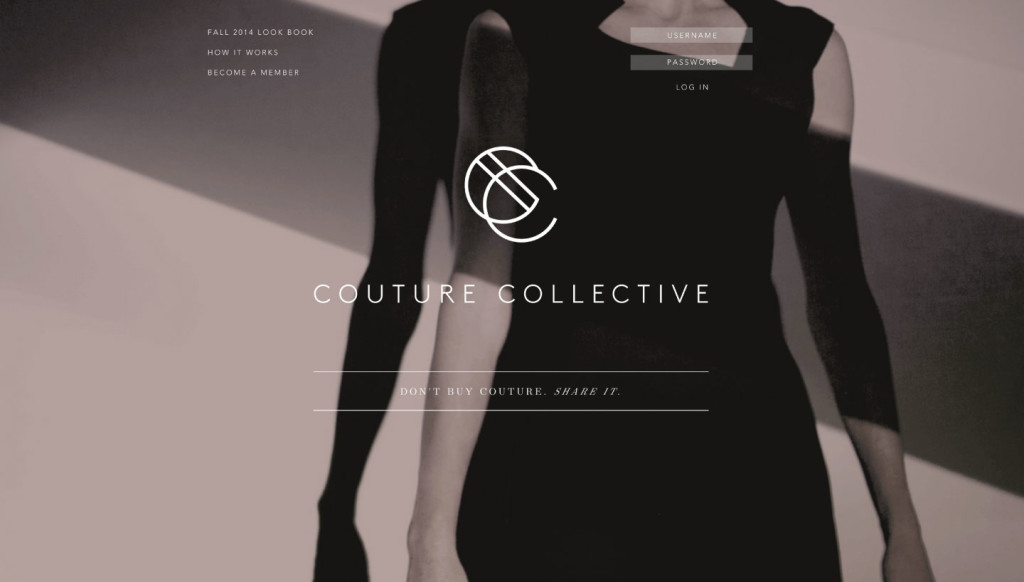 Visitors without accounts are greeted with evocative landing page.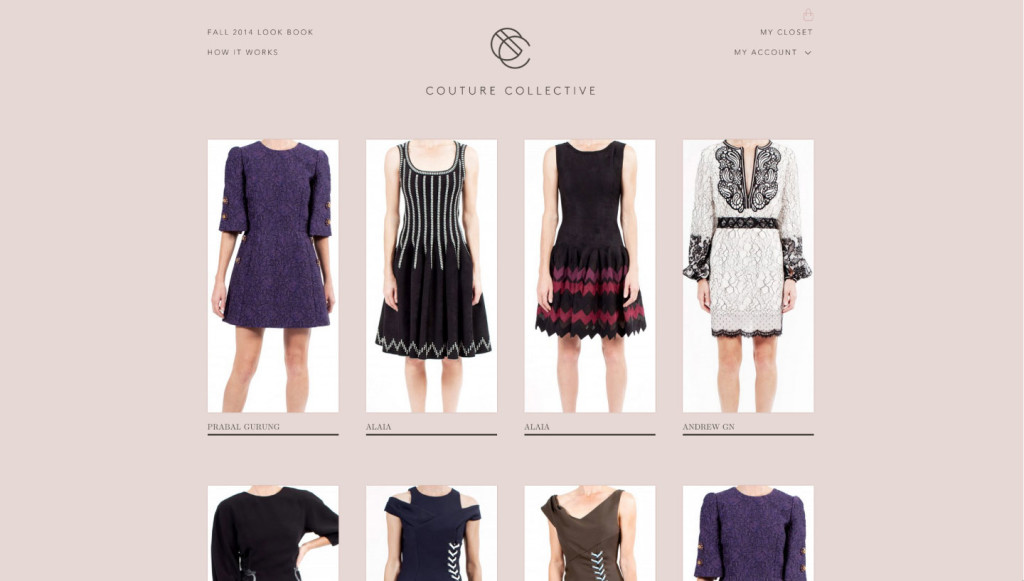 Members arrive at the Look Book, where they can schedule rentals of dresses.
---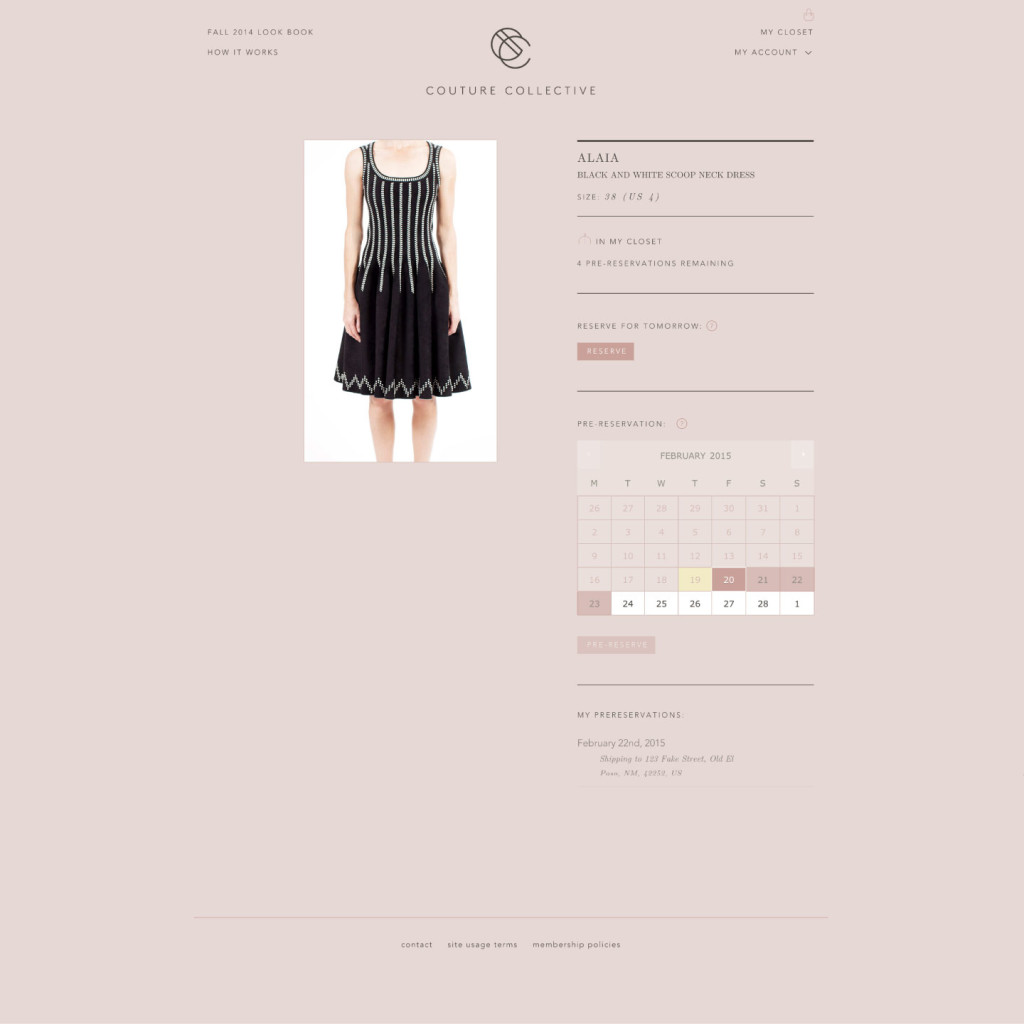 Shared dresses can be reserved through their calendars.
Rent haute couture.
Couture Collective allows users to buy
shares

in couture. Shared items can be pre-reserved up to 5 times for free, according to the item's calendar.
The site maintains a list of past and upcoming reservations and rentals for each member's dresses. Reservations can be cancelled using this list.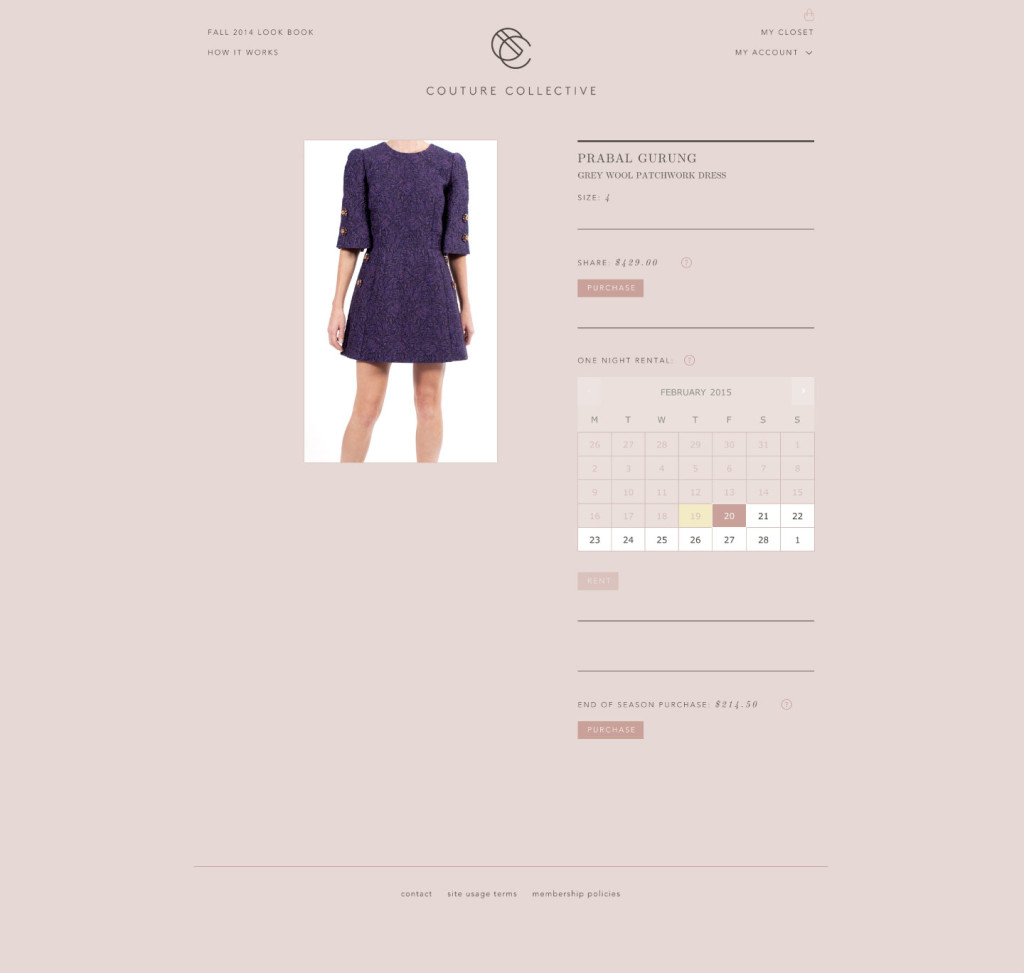 Items that a user doesn't have a share in can be rented for a fee.
---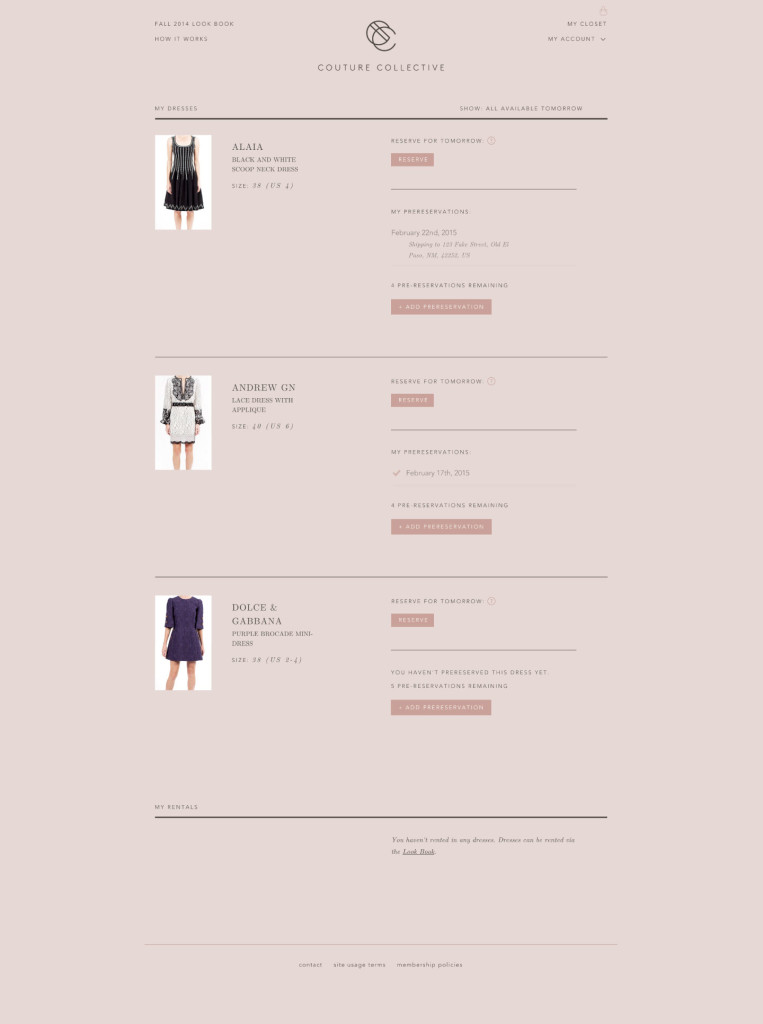 Each user has a closet of items.
The closet keeps track each member's shared items, as well as lists any rentals they've made.
---
Members pay directly.
When a member is ready to book a rental, they can check out directly through the site. Their saved credit card is charged automatically.