Design Office Interiors
Furniture Design, Interior Architecture, Installation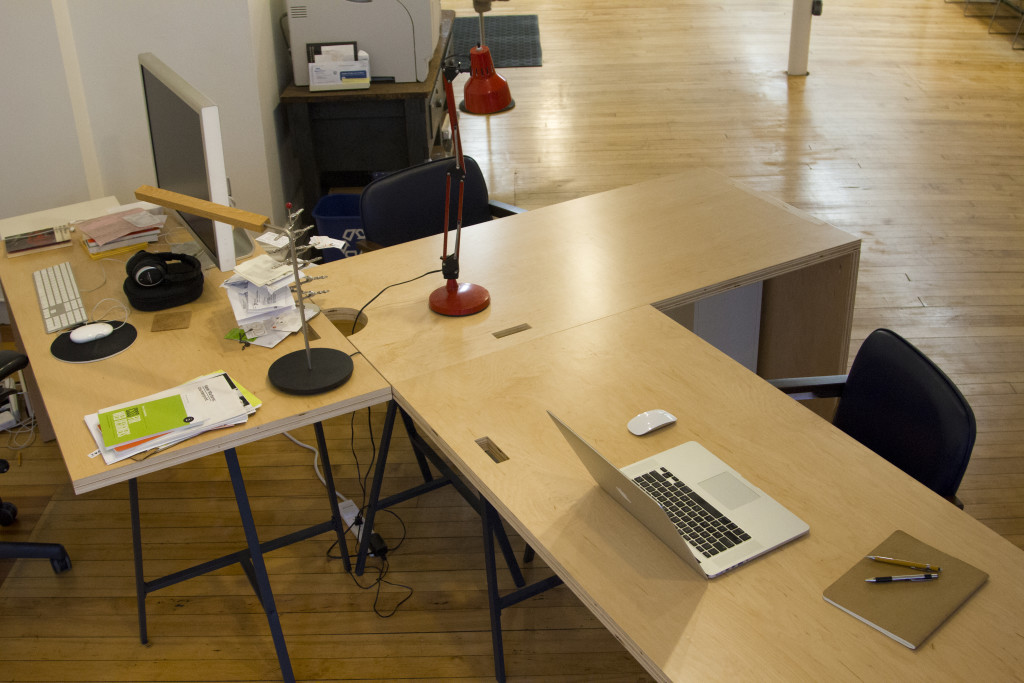 1. Design Office Desk System.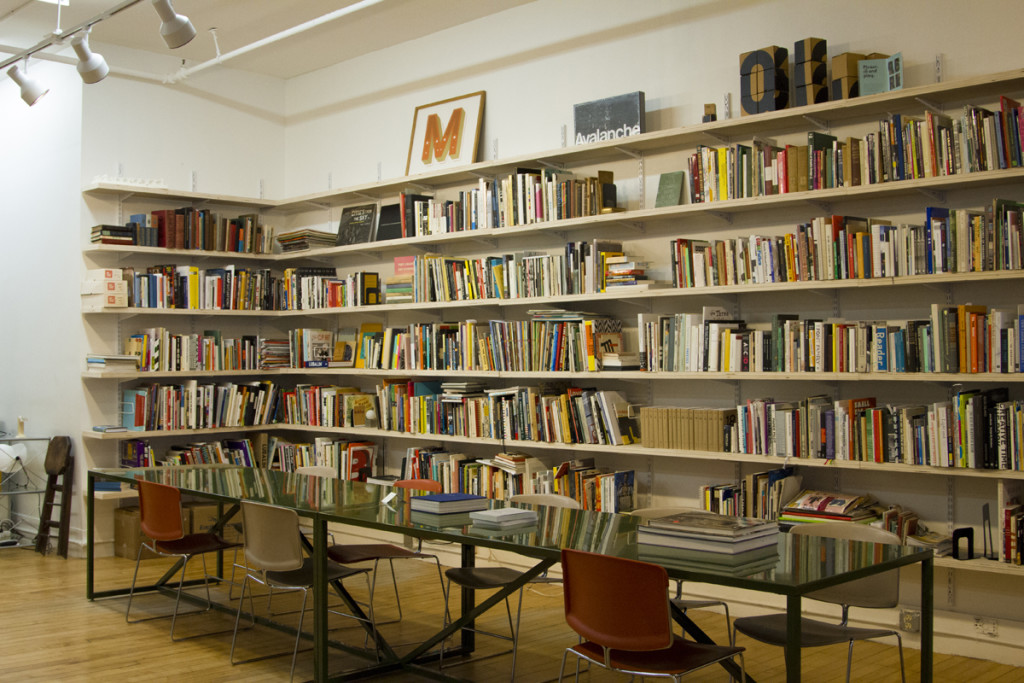 2. Library Shelving.
We considered the Design Office's interiors holistically. The 12 desks, wall shelving, and a large meeting tables have interlocking and complimentary functions in the space. A uniform palette of maple plywood ties the furniture suite together aesthetically.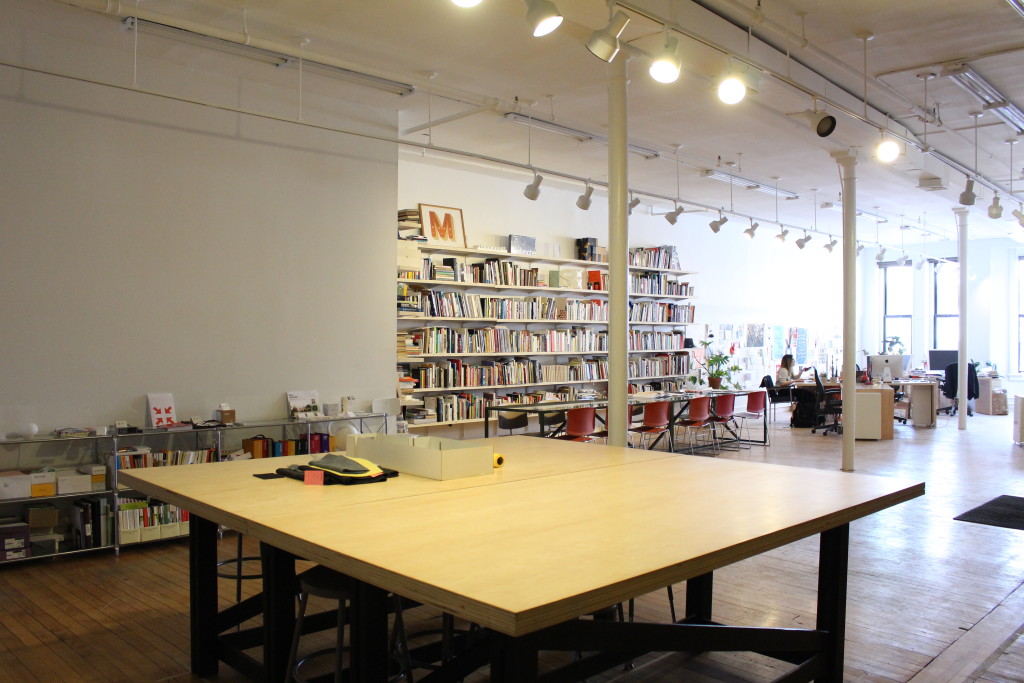 3. Large Meeting Table.
We built 12 desks, arranged into 4 modules. These modules provide an alternative to the typical cubicle setup. They provide an clear field of view, and visual privacy, while maintaining a communal and collaborative office atmosphere.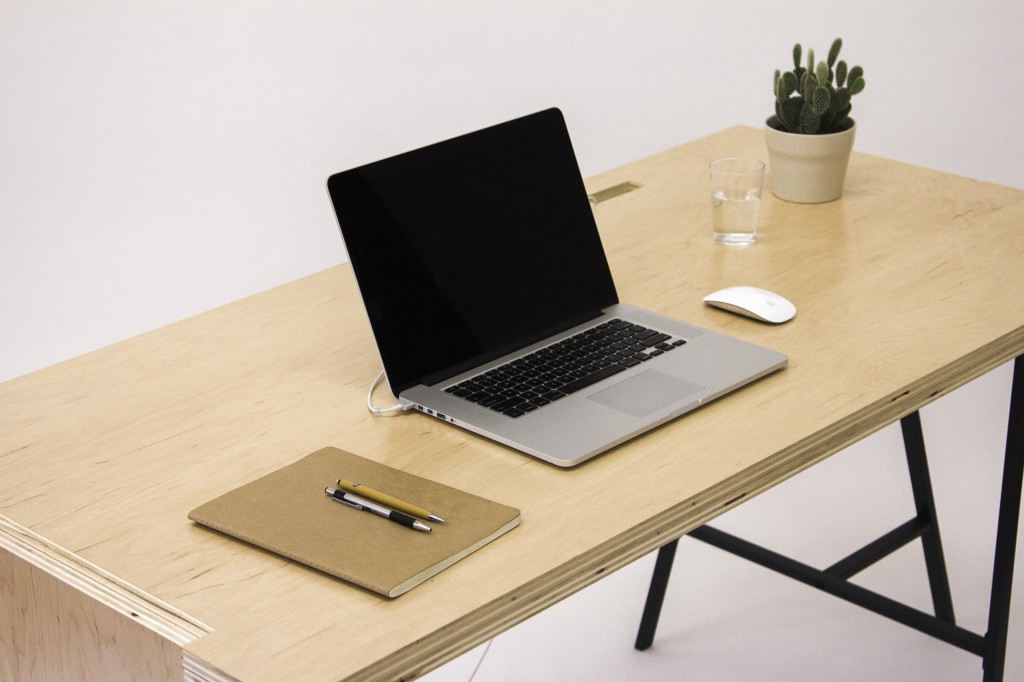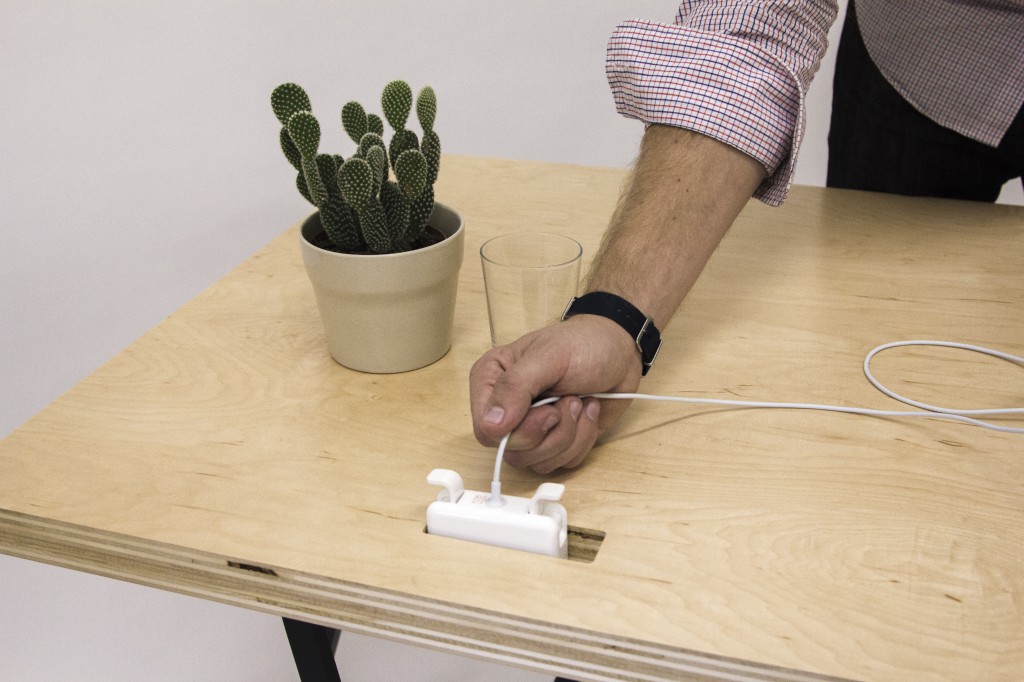 An appropriately-sized opening.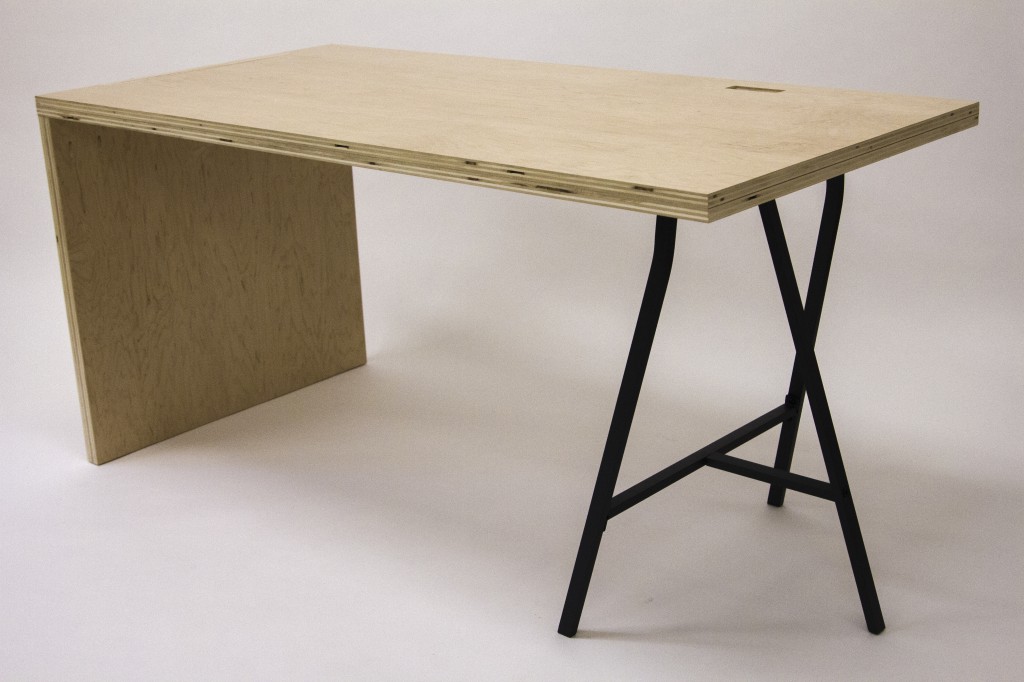 Off-the-shelf legs compliment the otherwise custom fabrication.
We wanted the desk's joinery and craft to be expressive. The desk's scarf joint acts as a visual anchor for the desk and a graphic expression of the structure.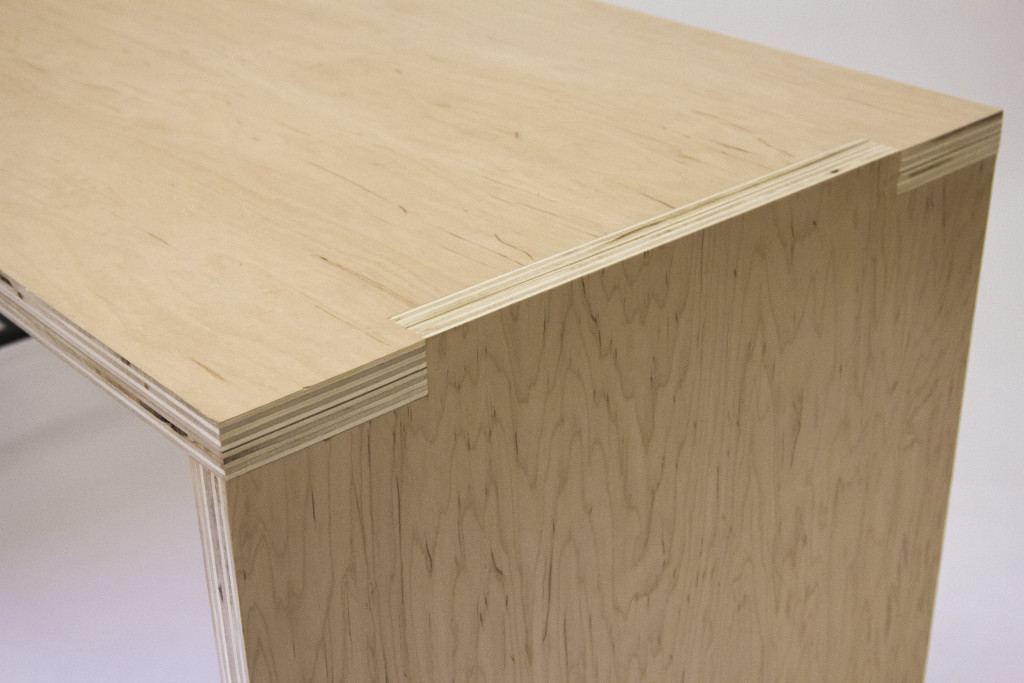 Shelving, built from left-over
desk material, supports the membership's extensive library.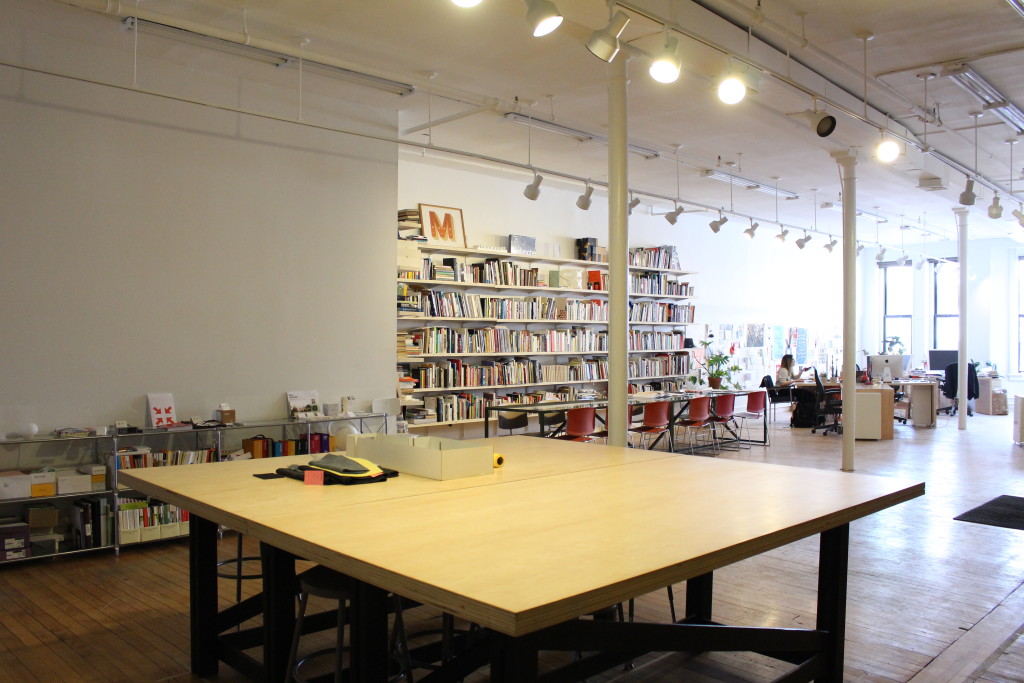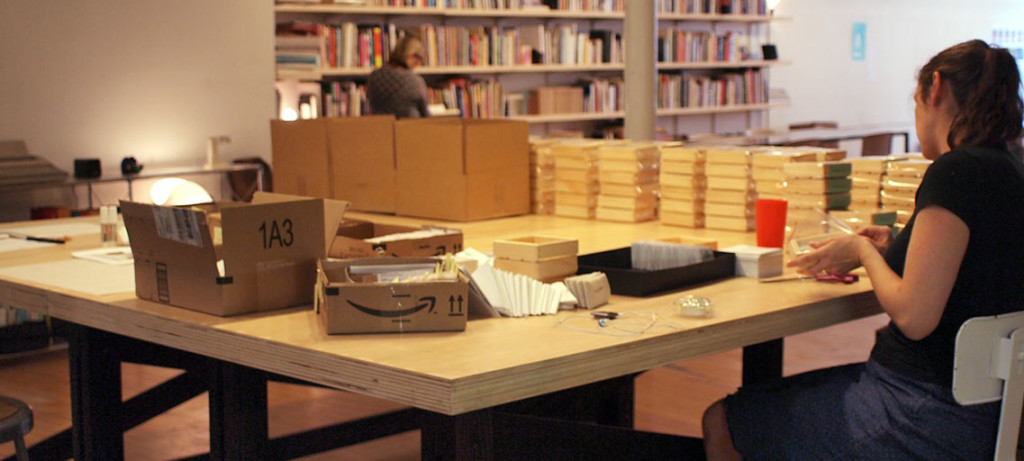 The big table provides an communal area for meetings, events, and production work.